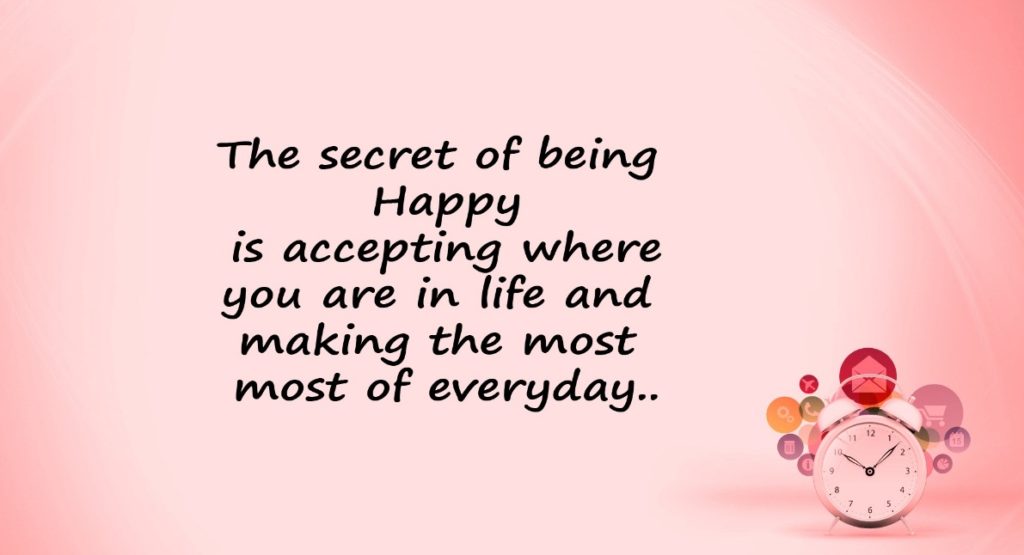 "I've come to the conclusion that people who wear headphones while they walk, are much happier, more confident, and more beautiful individuals than someone making the solitary drudge to work without acknowledging their own interests and power."
―
Jason Mraz
"Out, out, brief candle! Life's but a walking shadow, a poor player that struts and frets his hour upon the stage and is heard no more. It is a tale told by an idiot, full of sound and fury, signifying nothing."
― William Shakespeare
"Semua perjalanan hidup adalah sinema. Bahkan lebih mengerikan. Darah adalah darah, dan tangis adalah tangis. Tak ada pemeran pengganti yang akan menanggung sakitmu."
― Dee
"Life is but a dream for the dead."
― Gerard Way
"Be with someone who inspires you and makes you be the best version of yourself."
― Roy T. Bennett
"You were not born on earth to please anyone; you have to live life to express yourself, not to impress someone. Don't pretend to be someone you're not, and never lose yourself in search of other people's acceptance and approval."
― Roy T. Bennett
"Difficulties and adversities viciously force all their might on us and cause us to fall apart, but they are necessary elements of individual growth and reveal our true potential. We have got to endure and overcome them, and move forward. Never lose hope. Storms make people stronger and never last forever."
― Roy T. Bennet
"Push your boundaries beyond the ordinary; be that "extra" in "extraordinary."
― Roy T. Bennett
"Every choice comes with a consequence. Once you make a choice, you must accept responsibility. You cannot escape the consequences of your choices, whether you like them or not."
― Roy T. Bennett
"Hearing voices no one else can hear isn't a good sign, even in the wizarding world."
―
J.K. Rowling
"You were made by God and for God and until you understand that, life will never make sense."
―
Rick Warren
"Perfectly Imperfect
We have all heard that no two snowflakes are alike. Each snowflake takes the perfect form for the maximum efficiency and effectiveness for its journey. And while the universal force of gravity gives them a shared destination, the expansive space in the air gives each snowflake the opportunity to take their own path. They are on the same journey, but each takes a different path.
Along this gravity-driven journey, some snowflakes collide and damage each other, some collide and join together, some are influenced by wind... there are so many transitions and changes that take place along the journey of the snowflake. But, no matter what the transition, the snowflake always finds itself perfectly shaped for its journey.
I find parallels in nature to be a beautiful reflection of grand orchestration. One of these parallels is of snowflakes and us. We, too, are all headed in the same direction. We are being driven by a universal force to the same destination. We are all individuals taking different journeys and along our journey, we sometimes bump into each other, we cross paths, we become altered... we take different physical forms. But at all times we too are 100% perfectly imperfect. At every given moment we are absolutely perfect for what is required for our journey. I'm not perfect for your journey and you're not perfect for my journey, but I'm perfect for my journey and you're perfect for your journey. We're heading to the same place, we're taking different routes, but we're both exactly perfect the way we are.
Think of what understanding this great orchestration could mean for relationships. Imagine interacting with others knowing that they too each share this parallel with the snowflake. Like you, they are headed to the same place and no matter what they may appear like to you, they have taken the perfect form for their journey. How strong our relationships would be if we could see and respect that we are all perfectly imperfect for our journey."
―
Steve Maraboli
"Life happens. Shit happens. And it happens a lot. To a lot of people."
―
Colleen Hoover
"The universe may not always play fair, but at least it's got a hell of a sense of humor."
―
Candace Bushnell
"Life is hard. After all, it kills you."
―
Katharine Hepburn
"Pierre was right when he said that one must believe in the possibility of happiness in order to be happy, and I now believe in it. Let the dead bury the dead, but while I'm alive, I must live and be happy."
―
Leo Tolstoy
"There are three deaths. The first is when the body ceases to function. The second is when the body is consigned to the grave. The third is that moment, sometime in the future, when your name is spoken for the last time."
―
David M. Eagleman
"Enjoy life. There's plenty of time to be dead."
―
Hans Christian Andersen
"They had an ordinary life, full of ordinary things-if love can ever be called that."
―
Leigh Bardugo
"I have known the joy and pain of friendship. I have served and been served. I have made some good enemies for which I am not a bit sorry. I have loved unselfishly, and I have fondled hatred with the red-hot tongs of Hell. That's living."
―
Zora Neale Hurston
"Without music, life would be a blank to me."
―
Jane Austen
"There's no advantage to hurrying through life." -Shikamaru Nara"
―
Masashi Kishimoto
"What if life could be this way? Only the happy parts, none of the terrible, not even the mildly unpleasant. What if we could just cut out the bad and keep the good? This is what I want to do with Violet - give her only the good, keep away the bad, so that good is all we ever have around us."
―
Jennifer Niven
"You can get all A's and still flunk life."
―
Walker Percy
"...when pain is over, the remembrance of it often becomes a pleasure."
―
Jane Austen
"I'm not saying it's going to be easy. Nothing in life is easy. But that's no reason to give up. You'll be surprised what you can accomplish if you set your mind to it. After all, you only have one life, so you should try to make the most of it."
―
Louis Sachar
"I am ready for whatever's coming. I expect nothing but to be let down or turned away. I am alone. Goddamn. The shit hurts sometimes, but I realize what I am, what I have become."
―
Henry Rollins
"Spending time with God is the key to our strength and success in all areas of life. Be sure that you never try to work God into your schedule, but always work your schedule around Him."
―
Joyce Meyer
"Whether we fall by ambition, blood, or lust
Like diamonds we are cut with our own dust"
―
John Webster
"It's funny how, in this journey of life, even though we may begin at different times and places, our paths cross with others so that we may share our love, compassion, observations, and hope. This is a design of God that I appreciate and cherish."
―
Steve Maraboli
"How can I be substantial if I do not cast a shadow? I must have a dark side also If I am to be whole."
―
C.G. Jung
"If we admit that human life can be ruled by reason, then all possibility of life is destroyed."
―
leo tolstoy
"And life
definitely
doesn't want me
To just let it
tell
me
that the
girl
I met,
The
beautiful, amazing, strong, resilient girl
That I fell so
hard
for
Should only come in
third
Life
knows.
Life is trying to
tell
ne
That the
girl
I
love
The girl I fell
So
hard
for?
There's room for her in
first.
I'm putting
her
first."
―
Colleen Hoover
"Part of me suspects that I'm a loser, and the other part of me thinks I'm God Almighty."
―
John Lennon
"I'm afraid of time... I mean, I'm afraid of not having enough time. Not enough time to understand people, how they really are, or to be understood myself. I'm afraid of the quick judgements or mistakes everybody makes. You can't fix them without time. I'm afraid of seeing snapshots, not movies."
―
Ann Brashares
"Fear robs you of your freedom to make the right choice in life that can bridge the gap between where you are and where you want to be. On the other side of fear, lies freedom. If you want to grow, you need to be brave and take risks. If you're not uncomfortable, you're not growing."
―
Roy T. Bennett
"Life teaches us the right path is rarely the easy one."
―
Roy T. Bennett
"Stay strong, stay positive, and never give up."
―
Roy T. Bennett
"Want to keep Christ in Christmas? Feed the hungry, clothe the naked, forgive the guilty, welcome the unwanted, care for the ill, love your enemies, and do unto others as you would have done unto you."
―
Steve Maraboli
"Most things are forgotten over time. Even the war itself, the life-and-death struggle people went through is now like something from the distant past. We're so caught up in our everyday lives that events of the past are no longer in orbit around our minds. There are just too many things we have to think about everyday, too many new things we have to learn. But still, no matter how much time passes, no matter what takes place in the interim, there are some things we can never assign to oblivion, memories we can never rub away. They remain with us forever, like a touchstone."
―
haruki murakami
"Life is a blank canvas, and you need to throw all the paint on it you can."
―
Danny Kaye
"Maybe there is no Heaven. Or maybe this is all pure gibberish—a product of the demented imagination of a lazy drunken hillbilly with a heart full of hate who has found a way to live out where the real winds blow—to sleep late, have fun, get wild, drink whisky, and drive fast on empty streets with nothing in mind except falling in love and not getting arrested . . . Res ipsa loquitur. Let the good times roll."
―
Hunter S. Thompson
"She was like a drowning person, flailing, reaching for anything that might save her. Her life was an urgent, desperate struggle to justify her life."
―
Jonathan Safran Foer
"This is how the entire course of a life can be changed: by doing nothing."
―
Ian McEwan
"I cannot understand anti-abortion arguments that centre on the sanctity of life. As a species we've fairly comprehensively demonstrated that we don't believe in the sanctity of life. The shrugging acceptance of war, famine, epidemic, pain and life-long poverty shows us that, whatever we tell ourselves, we've made only the most feeble of efforts to
really
treat human life as sacred."
―
Caitlin Moran
"He is the most beautiful creature I have ever seen and it's not about his face, but the life force I can see in him. It's the smile and the pure promise of everything he has to offer. Like he's saying, 'Here I am world, are you ready for so much passion and beauty and goodness and love and every other word that should be in the dictionary under the word life?' Except this boy is dead, and the unnaturalness of it makes me want to pull my hair out with Tate and Narnie and Fitz and Jude's grief all combined. It makes me want to yell at the God that I wish I didn't believe in. For hogging him all to himself. I want to say, 'You greedy God. Give him back. I needed him here."
―
Melina Marchetta
"It's strange how dreams get under your skin and give your heart a test for what's real and what's imaginary."
―
Jason Mraz
"Lo que mucha gente llama amar consiste en elegir una mujer y casarse con ella. La eligen, te lo juro, los he visto. Como si se pudiera elegir en el amor, como si no fuera un rayo que te parte los huesos y te deja estaqueado en la mitad del patio. Vos dirás que la eligen porque-la-aman, yo creo que es al vesre. A Beatriz no se la elige, a Julieta no se la elige. Vos no elegís la lluvia que te va a calar hasta los huesos cuando salís de un concierto."
―
Julio Cortázar
"One can be the master of what one does, but never of what one feels."
―
Gustave Flaubert
"Drink your tea slowly and reverently, as if it is the axis on which the world earth revolves - slowly, evenly, without rushing toward the future."
―
Thich Nhat Hanh
"If you learn to really sit with loneliness and embrace it for the gift that it is…an opportunity to get to know YOU, to learn how strong you really are, to depend on no one but YOU for your happiness…you will realize that a little loneliness goes a LONG way in creating a richer, deeper, more vibrant and colorful YOU."
―
Mandy Hale
"Would you rather live one perfect day over and over or live your life with no perfect days but just decent ones?"
―
Jenny Han
"If you try to change it, you will ruin it. Try to hold it, and you will lose it."
―
Lao Tzu
"Life is the tragedy,' she said bitterly. 'You know how they categorize Shakespeare's plays, right? If it ends with a wedding, it's a comedy. And if it ends with a funeral, it's a tragedy. So we're all living tragedies, because we all end the same way, and it isn't with a goddamn wedding."
―
Robyn Schneider
"Maybe happiness didn't have to be about the big, sweeping circumstances, about having everything in your life in place. Maybe it was about stringing together a bunch of small pleasures. Wearing slippers and watching the Miss Universe contest. Eating a brownie with vanilla ice cream. Getting to level seven in Dragon Master and knowing there were twenty more levels to go.
Maybe happiness was just a matter of the little upticks- the traffic signal that said "Walk" the second you go there- and downticks- the itch tag at the back of your collar- that happened to every person in the course of the day. Maybe everybody had the same allotted measure of happiness within each day.
maybe it didn't matter if you were a world-famous heartthrob or a painful geek. Maybe it didn't matter if your friend was possibly dying.
Maybe you just got through it. Maybe that was all you could ask for."
―
Ann Brashares
"Life is problems. Living is solving problems."
―
Raymond E. Feist
"The boundaries which divide Life from Death are at best shadowy and vague. Who shall say where the one ends, and where the other begins?"
―
Edgar Allan Poe
"Oh, you hate your job? Why didn't you say so?
There's a support group for that. It's called EVERYBODY, and they meet at the bar."
―
Drew Carey
"We know from daily life that we exist for other people first of all, for whose smiles and well-being our own happiness depends."
―
Albert Einstein
"I used to spend so much time reacting and responding to everyone else that my life had no direction. Other people's lives, problems, and wants set the course for my life. Once I realized it was okay for me to think about and identify what I wanted, remarkable things began to take place in my life."
―
Melody Beattie
"It's important in life if you don't give a shit. It can help you a lot."
―
George Carlin
"The truth about the world, he said, is that anything is possible. Had you not seen it all from birth and thereby bled it of its strangeness it would appear to you for what it is, a hat trick in a medicine show, a fevered dream, a trance bepopulate with chimeras having neither analogue nor precedent, an itinerant carnival, a migratory tentshow whose ultimate destination after many a pitch in many a mudded field is unspeakable and calamitous beyond reckoning.
The universe is no narrow thing and the order within it is not constrained by any latitude in its conception to repeat what exists in one part in any other part. Even in this world more things exist without our knowledge than with it and the order in creation which you see is that which you have put there, like a string in a maze, so that you shall not lose your way. For existence has its own order and that no man's mind can compass, that mind itself being but a fact among others."
―
Cormac McCarthy
"Maybe everyone is just waiting for someone else to save them."
―
Margaret Peterson Haddix
"Shine your light and make a positive impact on the world; there is nothing so honorable as helping improve the lives of others."
―
Roy T. Bennett
"Youth offers the promise of happiness, but life offers the realities of grief."
―
Nicholas Sparks
"I will be stronger than my sadness."
―
Jasmine Warga
"I want someone whose heart is big enough to hold me."
―
Rainbow Rowell
"You can have everything you want if you can put your heart and soul into everything you do."
―
Roy T. Bennett
"I won't tell you that the world matters nothing, or the world's voice, or the voice of society. They matter a good deal. They matter far too much. But there are moments when one has to choose between living one's own life, fully, entirely, completely—or dragging out some false, shallow, degrading existence that the world in its hypocrisy demands. You have that moment now. Choose!"
―
Oscar Wilde
"What do you most value in your friends?
Their continued existence."
―
Christopher Hitchens
"This life is for loving, sharing, learning, smiling, caring, forgiving, laughing, hugging, helping, dancing, wondering, healing, and even more loving. I choose to live life this way. I want to live my life in such a way that when I get out of bed in the morning, the devil says, 'aw shit, he's up!"
―
Steve Maraboli
"People rarely bring flowers to a suicide."
―
Jennifer Niven
"Life is full of misery, loneliness, and suffering - and it's all over much too soon."
―
Woody Allen
"The goal of life is to make your heartbeat match the beat of the universe, to match your nature with Nature."
―
Joseph Campbell
"Can you remember who you were, before the world told you who you should be?"
―
Charles Bukowski
"People wait around too long for love. I'm happy with all of my lusts!"
―
C. JoyBell C.